Quali sono le serie tv nominate ai Golden Globes?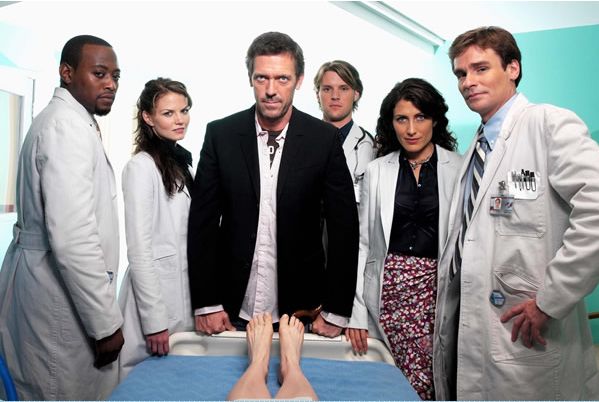 Giunta alla sua 67esima edizione, i Golden Globe, si preparano a premiare le migliori serie tv che si sono contraddistinte in questa stagione. Per ora, com'è da tradizione, con due mesi d'anticipo arrivano le nomination. Scopriamo quali sono le principali. Per la migliore serie tv drammatica sono candidati: Big Love, Dexter, Dr. House: Medical Division, Mad Men, True Blood. Per la migliore serie tv commedia: 30 Rock, Entourage, Glee, Modern Family, The Office. Per la miglior miniserie o film per la tv le nomination sono: Georgia O'Keeffe, Grey Gardens, Into the Storm, Little Dorrit, Taking Chance.
Passiamo agli attori, i candidati uomini per la miniserie o film per la tv sono: Chiwetel Ejiofor per Endgame, Jeremy Irons per Georgia O'Keeffe, Brendan Gleeson per Into the Storm, Kevin Bacon per Taking Chance, Kenneth Branagh per Wallander. Le migliori attrice per miniserie o film per la tv: Joan Allen per Georgia O'Keeffe, Drew Barrymore per Grey Gardens, Jessica Lange per Grey Gardens, Sigourney Weaver per Prayers for Bobby, Anna Paquin per The Courageous Heart of Irena Sendler. I candidati come miglior attore in una serie tv drammatica sono: Bill Paxton per Big Love, Michael C. Hall per Dexter, Hugh Laurie per Dr. House: Medical Division, Jon Hamm per Mad Men, Simon Baker per The Mentalist. Per finire, i migliori attori candidati per una serie tv commedia sono: Alec Baldwin per 30 Rock, David Duchovny per Californication, Matthew Morrison per Glee, Tomas Jane per Hung – Ragazzo squillo, Steve Carell per The Office.
I Golden Globes si terranno a febbraio.. chi farà incetta di premi?